Go Global Inter Kids is an international school located in Mita, Minato-ku. We use a STEM education program to encourage children to learn while having fun. We value each child's individuality. Steadily improving their skills and English language proficiency in small groups.
Go Global's Concept
In the last 18 years, scientists have discovered more about our brains than ever before. A baby's brain is already growing during pregnancy. For the first three years of a child's life, the brain is continuing to grow. Up to the age of seven, a child's brain is comparable to an adult's brain. The first seven years are the "Golden Years" of a child's brain. During the first seven years stimulation of the "Fine Motor Skills", the "Gross Motor Skills" and information absorbtion is extremely important for a child's development.
When Baby's/Children's senses are stimulated this creates a reaction in the brain, to make dopamine, which in turn creates positivness in the mind and body. Learning needs to be fun. Learning needs to be creative while having fun. Suitable learning environments need to provide for children at age levels to activate the fun learning experience.
Go global wants to help children become socially active, cooperative, have communication skills, physical skills, confidence, to respect others, to have pride, and to be creative. We want children to grow this way.
Go Global
4E'z

Program
E

xperience

Children's confidence is built up by experience.

E

xplore

Children's imagination can grow through exploration.

E

nvironment

Children's development within a comfortable environment helps them feel at ease.

E

xcel

Children will excel through the teachings of professional teachers and
high quality learning materials.
Go Global's Material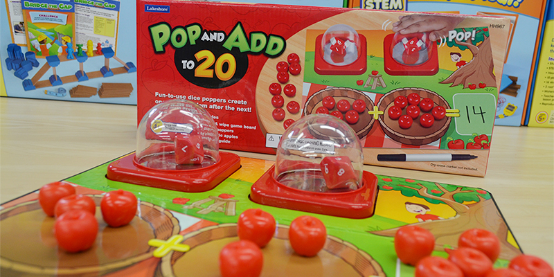 Lakeshore Learning was established in 1954 in California, America. The company offers a variety of educational products. You might be familiar with their products if you have lived or traveled to America.
It is very difficult to find products like lakeshores' in Japan. They have such a huge number of learning materials such as, Mathematics, Science, music, Art, engineering and other technical subjects.
Go Global Inter Kids are supported by Lakeshore and has approximately 250 learning materials. We use these material in our daily program.
Through these wonderful materials, the children develop learning skills while they are having fun.
Our primary goal is to let children know that learning is fun. Because we use great materials, the children become keen to learn and try hard. As a result, the children use English naturally and develop their English skills and learning skills. This is called "immersion program". We try to offer children the best environment in the best way.
STEM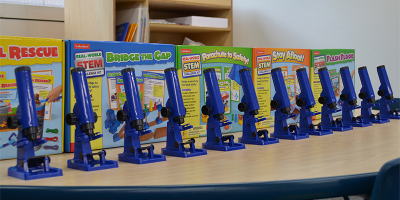 EM is an educational program which is an abbreviation for S(Science), T(Technology), E(Engineering), M(Mathematics). Putting a lot of effort into these four subjects, the united states thinks that they can beat the international competition for science, technology and business field. America is putting 3 billion dollars a year into the STEM system. When our children become adults, with the arrival of the forth industry revolution, artificial intelligence and robots will be spread among our daily life.
STEM is an educational program to make leaders for the future revolution. England, Singapore, and India are also trying to spread this system.
At the same time, STEM is not familiar in Japan. But there are few organizations which use the STEM education system, such as Saitama university.
At Go Global Inter Kids, we are trying to teach children using the STEM system. At preschool and kinder level, children start learning the concepts of these four subjects. Step by step, children start absorbing ideas. At elementary level, children start thinking logically, put their ideas together, create and solve problems.
Our goal is to support children to become creative and independent and to have these four important learning skills so that everyone can make their dreams come true.